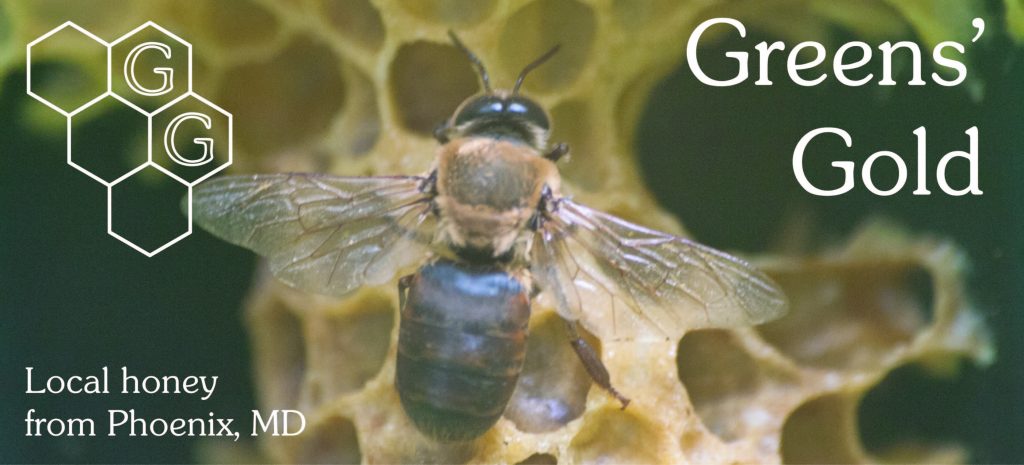 About us
Greens' Gold Honey is located in northern Baltimore County. We've been keeping bees for the last 7 years, producing enough to keep our family happy and sell locally. We think it's delicious, and hope you do too!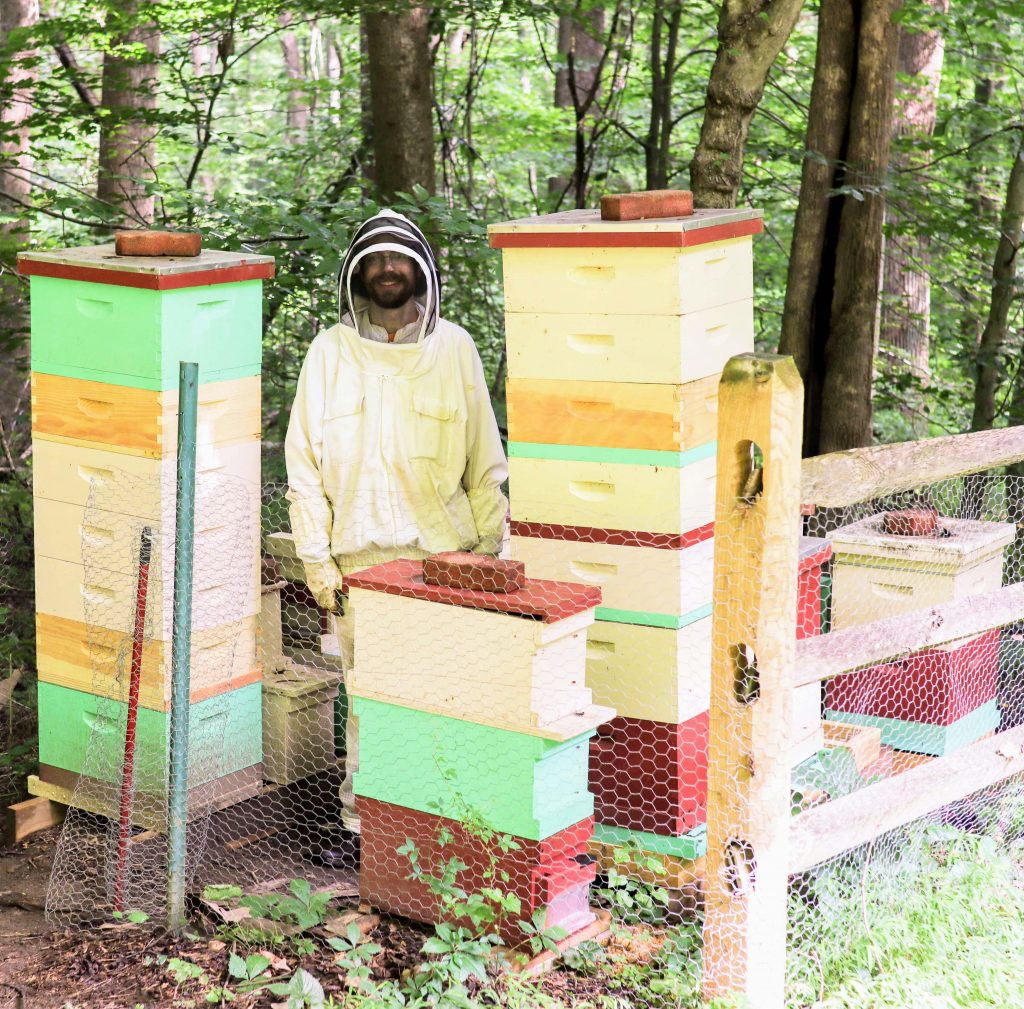 Local Maryland honey
November 2023 update: We had a great harvest this year, and have honey for sale again. However, it is selling fast and we are out of regular 1/2 pound and 1 pound jars already. We do have some creamed honey and a small number of 1/2 pound jars of an unusual dark honey.
We offer honey in 4 different jar sizes: 1/2 pound, 1 pound, 2 3/4 pound, and a "honey flight" which includes 1.5 ounces each of three different colors of honey, each with their own distinct flavors.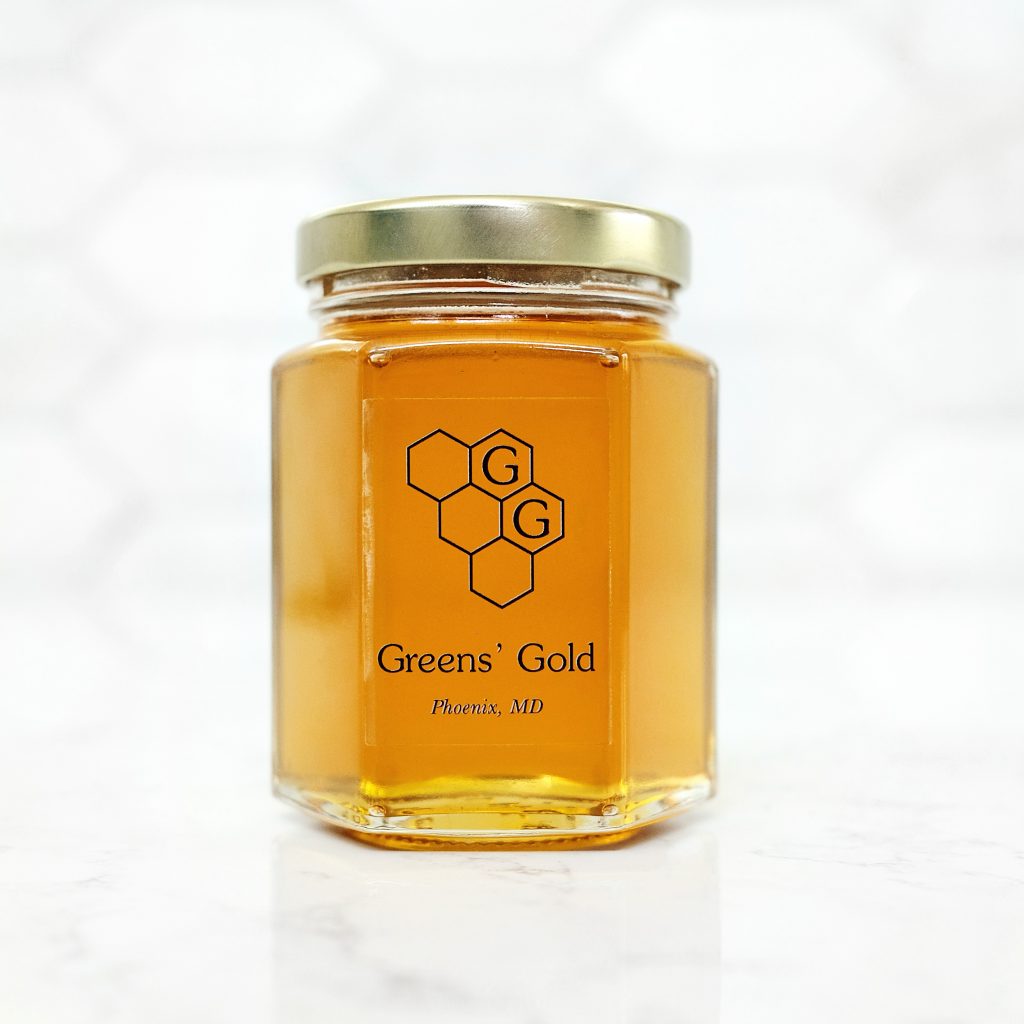 Orders
Click here to order.
Orders are available for local pickup in Phoenix, MD near the Four Corners intersection in Jacksonville. Once you place an order, you will receive a confirmation email with instructions on payment (either via cash at the pick-up location or paypal/venmo) and the exact location for pickup. Questions? Email us here.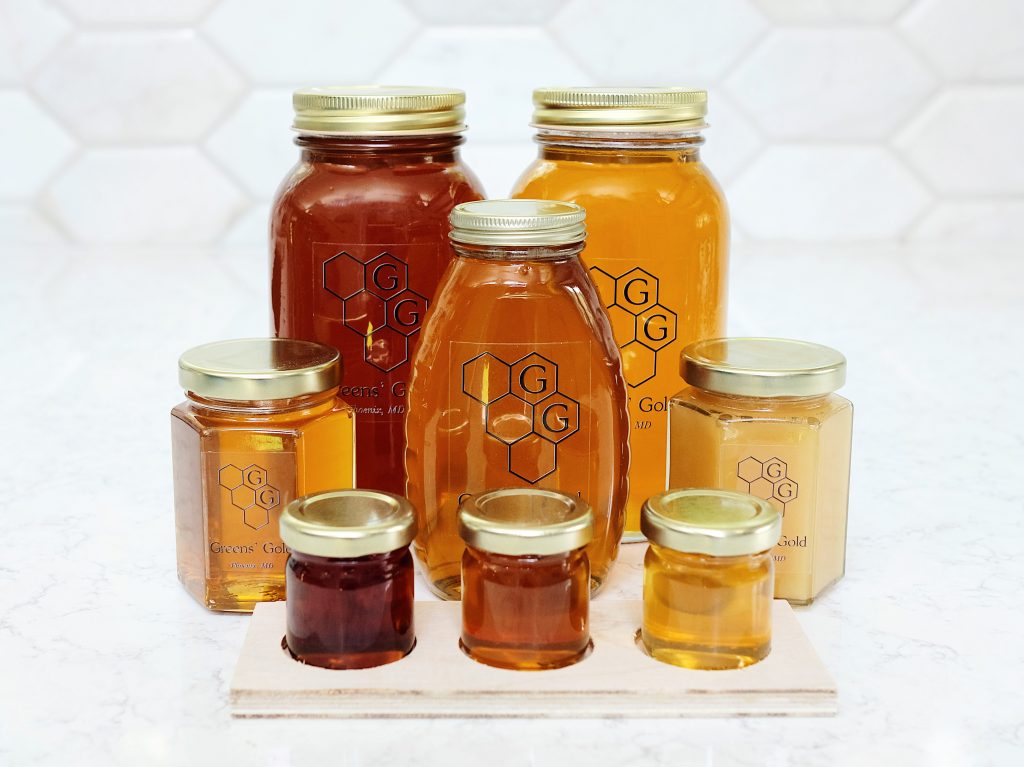 Got Questions?
Read our Frequently Asked Questions (or, really, what we think might be FAQs, as we're just starting this whole process and haven't been asked anything yet!)
What is creamed honey? Super smooth, spreadable, semi-solid pure honey. We make it by carefully controlling temperature to form honey microcrystals.
What is comb honey? Comb honey is still in the wax honey comb. It is best enjoyed on warm toast (wax, honey, and all), as the heat from the toast will soften the wax. It will keep indefinitely, as the honey is still sealed in the comb with wax
What type of honey do your bees make? Our honey is wildflower honey. Most of the nectar comes from trees that flower in the spring, including black locust, maple, tulip poplar, and possibly cherry. We are currently selling honey harvested in 2022.
Is your honey raw? Yes! Our honey is not processed in any way. It is strained just after extraction from the hives to remove bits of wax.
Is honey safe to eat after it has crystallized? Yes! After time, raw honey may become cloudy and crystalline, as the sugars in the honey become a solid, rather than a liquid. Placing your glass jar in a hot water bath will help revert the honey to a liquid.
Do you ship outside of Maryland? No, not at this time. Feel free to email us if you think you've got a good case.